Stone Coated Metal Roofing Contractor in Minnesota
STEEL isn't just steel anymore...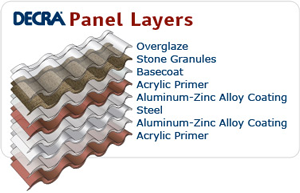 Today, steel is the most recycled product on earth and suppliers use state-of-the-art production facilities to ensure that high quality, long-life steel goes into every roof we sell. Steel is stronger and lighter than ever with a great lifespan. Take all the benefits of steel, cover them in a stone coating and you get DECRA roofing sold and installed by NMC Exteriors & Remodeling, your local metal roofing contractor. This material is the toughest, longest lasting roof on the market today.
If you want to install stone coated steel roofing on your home, give us a call today at 1-844-385-7887 or click below. We offer free cost estimates for all our work in Minneapolis, St. Paul, Eden Prairie, and nearby in Minnesota.
Check out the great look of stone coated steel roofing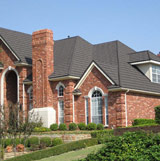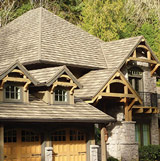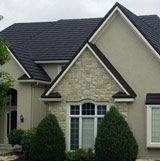 Un-matched performance with DECRA roofing
NMC Exteriors & Remodeling uses performance proven and highly corrosion resistant AZ-50 hot-dipped Aluminum-Zinc alloy coated (top & bottom) steel. This type of coating is traditionally branded as *Galvalume steel, and is specially designed for exterior construction where the best corrosion resistance is demanded. We can install four unique roof profiles in a stone-coated steel roofing system.
"Elegant" and "long-lasting" are equally important characteristics when choosing a roof to protect your most prized investment-your home. In fact, a DECRA roof may be the last roof you ever need. The strength and durability of a stone coated steel roof is combined with the versatile good looks of a tile, shake or shingle exterior to give you the widest possible selection. A DECRA Roofing System is durable and will offer richness and beauty to enhance your home's appearance.
Frequently asked questions about DECRA roofing
Specifications:
50-year limited product & 25-year appearance warranty.
120-mph wind warranty
Hail warranty class 4 impact
Lightweight & Walk-able
Class-A fire rating
Maintenance free
Are metal roofs noisy?
No, the stone coated steel design deadens the sound of the rain and even hail unlike a non-stone coated metal roof.
Is a metal roof hotter in the summer and colder in the winter?
No, many customers report a reduction in energy costs during summer and winter months. Also, a DECRA roof can be installed over an existing roof, providing additional insulation from temperature extremes.
Is a metal roof dangerous in weather with lightning?
No, metal roofing is both an electrical conductor, and a noncombustible material.
Can I walk on my DECRA roof?
Absolutely, DECRA roofs are made of steel and designed to withstand the weight of people walking on them.
Can I get a discount on my homeowners insurance?
You may, DECRA has a Class 4 hail rating - the highest rating UL offers. In many states, the Class 4 rating can earn a discount on homeowners insurance. Just ask your local agent for details in your state.
Enjoy a durable, beautiful roof on your home
Finding the right roofing material can be a challenge for any homeowner. At NMC Exteriors & Remodeling, we're here to help you find the best roof for your needs. Our DECRA stone coated metal roofs are the ideal way to match a great appearance with longevity, and our experts will always provide a high-quality installation.
If you need any roof replacement services in Greater Minneapolis & the Twin Cities, give us a call to get a free roof replacement cost estimate today! We serve in Eden Prairie, St. Paul, Minneapolis, Lakeville, Burnsville, Andover, Anoka, Shakopee, Elk River, Hopkins, and throughout the nearby areas.
Looking for a price? Get a no cost, no obligation free estimate.